Application dossier of the Innovation Park Ticino submitted to Switzerland Innovation
Author: Innovation Ticino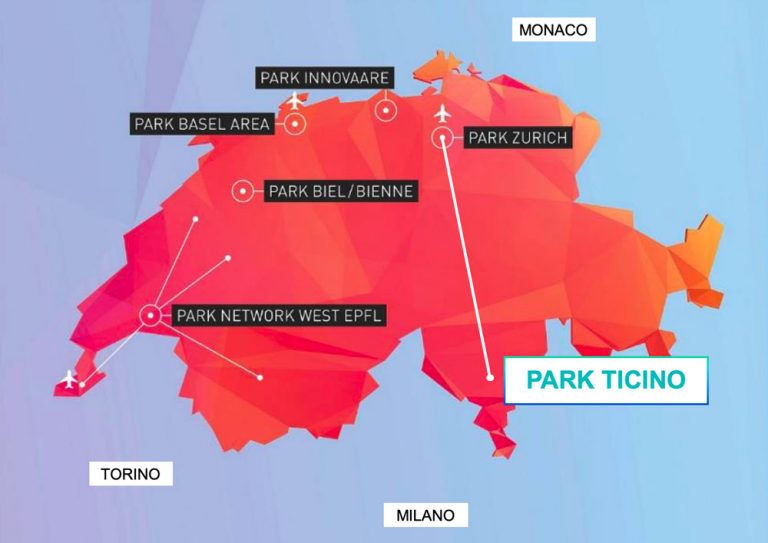 The Agire foundation, on behalf of the Council of State, prepared the application dossier for the construction of a technology park associated with the existing one in Zurich, part of the national network Switzerland Innovation Park. The process of examining and approving the application will take between 15 and 18 months, but in the meantime the Agire Foundation, in cooperation with the University of southern Switzerland and other business partners already involved, will start with the first steps. The Innovation Park Ticino will be organized in Competence Centers that will work independently and according to the parameters dictated by Switzerland Innovation.
At present, thanks to the excellence already present in our canton, the following areas have been defined for the construction of the first Competence Centers (CC):
Life Sciences,
ICT (Blockchain, Software & Data Engineering, Artificial Intelligence)
Smart Civil Engineering
Drones
In the future other initiatives could be developed for new competence centers.
The candidacy of the Canton of Ticino for the Swiss Innovation Park is a fundamental element of the Financial Department's strategy which aims on a modern innovation policy with the aim of encouraging the birth and development of innovative projects. It is a generational project that will create a spiral of opportunity for our economy. By joining Zurich Park, the already existing collaboration between the two regions will be strengthened.
Agire foundation will govern the Park through its Board of foundation with the advice of an external Advisory Board, made up of representatives of companies in the Canton.