PARK TICINO | SITE OF PARK ZURICH
From 2032 on, Park Ticino will start moving its headquarter on the site of "Nuovo Quartiere Officine di Bellinzona". The 25,000 sqm area dedicated to the Park will be embedded into the completely new neighborhood of 120,000 sqm.
HISTORIC BACKGROUND
AN IMPORTANT LEGACY
Bellinzona has been one of Europe's most strategic north-south crossroads for centuries. Located in an area of outstanding beauty, it boasts UNESCO World Heritage castles and high quality of life.
The arrival of the railway in 1895 led to huge changes for the city, which is also home to the constantly expanding Swiss Federal Railways Train Maintenance Facility. When the Facility will move to its new location in 2032, this huge area will take on a new life as Bellinzona's new Officine district.
© SBB Historic | Archivio Officine Bellinzona
NEW OFFICINE DISTRICT
THE INNOVATION DISTRICT
The Canton of Ticino, the City of Bellinzona, and Swiss Federal Railways will create this district within a 120,000 sqm area, incorporating housing, commerce and administration, a postgraduate education center, culture and leisure, and, above all, technological development. A real "innovation district", in line with the latest sustainability concepts.
The new Alptransit railway links and sustainable mobility concepts will bring the region's various centers closer together, forming a sort of "Ticino City". Bellinzona's new Officine district, near the railway station, will become Ticino's "northern gate", with first-rate connections to the economic hubs of Zurich and Milan.
INNOVATION DISTRICT
THE FUTURE IS HERE
Park Ticino will be located in the heart of this area, occupying a 25,000 sqm space. At walking distance from the headquarter, there will be the labs of the Life Sciences Competence Center.
In its final set-up, the Park will offer the following unique characteristics:
Strategic location on the North-South axis in the heart of the cantonal capital.
Excellent train connection to Lugano – location of the new USI-SUPSI campus -, and to the hubs of Zurich and Milan.
Many opportunities for informal contacts generated by the new innovation district project.
Prime location in terms of visibility: as the first train stop after the Gotthard base tunnel, will represent the northern gateway to Ticino, and the prominent building, with display the Switzerland Innovation logo, will be well in view to visitors arriving by train.
The credible narrative offered by the history of the site and its historical "La Cattedrale" building, contributing to a strong image and identity.
Advanced sustainability concept.
HEADQUARTER
LUGANO
In the transition phase, Park Ticino headquarter will be located in Lugano (from 2024).
RIVIERA AIRPORT
Park Ticino has an extended test site located 15 km north from the future Bellinzona's headquarter, at Riviera Airport, which represents the operational site of the Swiss Drone Base Camp.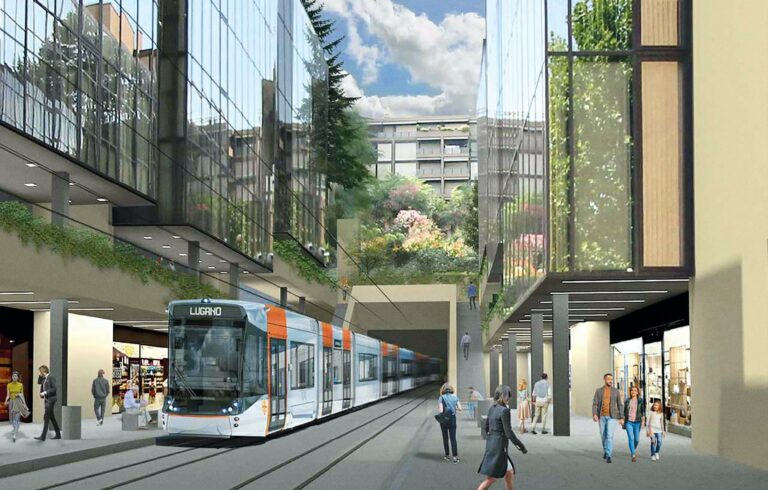 © Repubblica e Cantone Ticino