INNOVATION PARK TICINO

With the Innovation Park we are creating in Ticino a unique platform for the collaboration of researchers, high-tech companies and startups to spark inventive activities, develop and test sustainable and innovative ideas.
MISSION
ACCELERATE TECH INNOVATION
Enable and promote the creation of technological innovation clusters in joint and open collaboration with the scientific excellence communities and companies. Strengthen the local and national network by joining the Switzerland Innovation network. Attracting innovative enterprises from abroad for their settlement in Ticino.
VISION
BE AN INNOVATION HUB
To be the place where enterprises, researchers and startups convene and interact to actively develop ideas into market-ready products, leading to the creation of highly skilled jobs and having a positive impact on the local economy.
VALUE PROPOSITION
THE PARK WILL GUARANTEE
EXCELLENCES OF TERRITORY
Ticino is a region with a high degree of innovation thanks to the excellences already present. To date, it represents the headquarter of top companies and high-level academic institutes of worldwide significance.
Life Sciences
Immunology

Oncology

Cardiovascular and regenerative medicine

Computational medicine
Mechatronics, Electronics, and Materials
Robotics and automation
Telecom / HF
Virtual manufacturing
Additive manufacturing
Computational engineering
ICT
Big data analytics
Automatic learning
Internet of Things (IoT)
Software Engineering
Fintech
FOCUS AREAS
THE SWITZERLAND INNOVATION PARK TICINO WILL HAVE ITS ACTIVITIES IN THE FOLLOWING FOCUS AREAS
SWISS DRONE BASE CAMP (SDBC)
The Riviera airport is a unique opportunity.
A large-area location that will allow outdoor
test flights in an alpine scenario where you can face real obstacles.
BIOFABRICATION, HIGHLY POTENT ACTIVE PHARMACEUTICAL INGREDIENTS (HPAPIs)
Two areas of expertise for the creation of living 3D human tissues to meet the challenges of regenerative medicine, and innovate the development and manufacturing processes of pharmaceutical products.
BLOCKCHAIN, AI, SOFTWARE & DATA ENGINEERING
Industry experts focus on blockchain and decentralized applications and other data analytics tools, with a showcase approach to demonstrate their high potential.
More sectors may be activated in the future depending on companies' interests.
NEWS
ALL ABOUT INNOVATION PARK TICINO
OFFICIAL LAUNCH FOR THE OPERATIONS OF INNOVATION PARK TICINO
https://innovationticino.com/wp-content/uploads/2021/03/Innovation_Park_Ticino_Launch.jpeg
1440
960
Fiorenza
https://secure.gravatar.com/avatar/faa0cbc856d13172fc60f93edbcd8650?s=96&d=mm&r=g
OFFICIAL LAUNCH FOR THE OPERATIONS OF INNOVATION PARK TICINO
APPLICATION APPROVAL BY BOARD OF SWITZERLAND INNOVATION
https://innovationticino.com/wp-content/uploads/2020/11/SIP-TI_news-25112020.jpg
1920
1271
Manthea Web DEV
https://secure.gravatar.com/avatar/f774d5e2cd77c2a1c443461b3a24ca35?s=96&d=mm&r=g
APPLICATION APPROVAL BY BOARD OF SWITZERLAND INNOVATION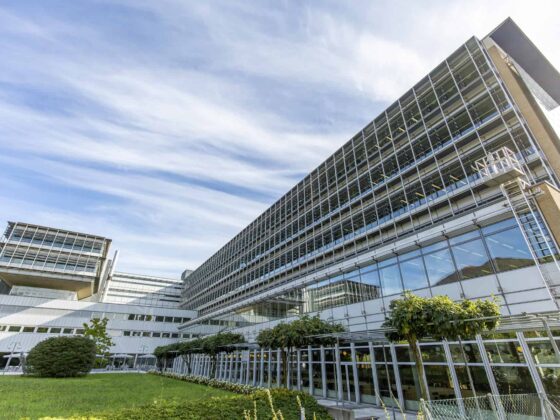 Joining the Park
ARE YOU READY?
The motivation for companies to join the Park is represented by the privileged access to key people and knowledge, the active networking, and the availability of dedicated, highly digitalized equipment and spaces: all factors which contribute to the acceleration of innovation.
Are you a company that focuses on technological innovation?
Are you attracted by Ticino academic excellences?
Do you need privileged access to state-of-the-art knowledge and subject matter experts?
Have you thought to be part of a specialized network with the chance to exchange your project ideas with open minded people and diversified background?
Do you need shared specific equipment and/or spaces for your development activity?